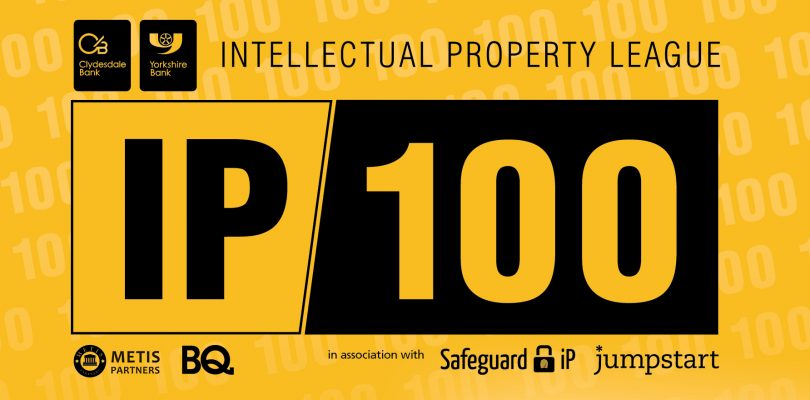 Safeguard iP- Proud Partners of the IP100 Club
We are delighted to announce our partnership with the IP100 Club, an innovative idea from the guys at Metis and Partners in Scotland. Like us they understand the value of IP and the importance of it being captured and exploited.  They therefore set about doing what no-one has done before and create a league table of the most innovative companies in the UK.
All businesses that own IP can apply to enter the league and Metis and Partners will assess the IP against a set of criteria and award it points. If sufficient points are awarded that business enters the league. The rewards are two-fold. Firstly, it showcases the IP and puts it in the shop window for investors and potential purchasers to see. Secondly, it allows entry into the IP100 Club which provides a great networking opportunity for all involved.
We think this is a fantastic initiative which encourages businesses of all sizes to think about what makes them unique. IP plays a crucial role in protecting competitive advantage, especially overseas, and those companies in the league can inspire others to think about what makes them great and exploit it to their maximum advantage.
Please get in touch if you would like to learn more.