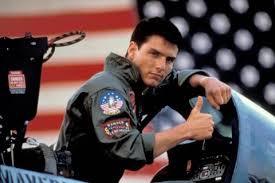 My twelve year old son loves planes and, at the last count, has seen Top Gun: Maverick three times, twice with me! Its a great movie that manages to feel new and exciting whilst capturing the magic of the first movie.
However, its huge success has not gone un-noticed and Paramount, the films producers were recently hit with a copyright infringement action by the heirs of Ehud Yonay, the author of the article "Top Guns" which was published back in 1983, and inspired the first "Top Gun" movie.
Paramount paid a licence fee to use the article prior to making the first movie but that licence reverted to the Authors estate (Ehud Yonay died some years ago) in May 2020 and, whilst production on the movie had finished by that date, its release was delayed due to covid.
So who owned the copyright at the relevant date?
Paramount have stated they intend to defend the claim vigorously (as you'd expect with so much at stake) so we'll have to wait for the court's decision in California to know the outcome.
The moral of this story is that copyright, patent and trade mark disputes are on the rise and are costly. So whether you're Paramount or the owner of a single patent, I would urge you to consider putting IP insurance in place. Not only will if fund unwanted IP litigation but can also act as a deterrent especially if a better funded third party is thinking about ripping you off.
Obtaining an IP insurance quote is easy, just head to our website here and complete the online form and we will get back to you with a quote within 48 hours.
Protect your investment in IP today and get in touch.