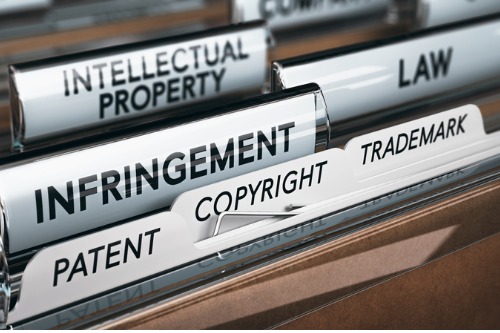 Intellectual Property (IP) Insurance can add real value to IP rich businesses but the majority of such businesses do not even know it's available. The primary reason for this is that IP is seen by most insurance brokers as being a niche area so they tend not to talk to their clients about it for fear of giving incorrect advice.  Awareness has therefore remained low notwithstanding the significant benefits of having this type of cover in place.
This blog therefore sets out what the risks these policies cover and future blogs will look at how the policies operate, their cost and benefit.
WHAT DOES IP INSURANCE COVER?
The policies, which are underwritten by Lloyd's of London, cover a range of different exposures, principally:
Enforcement costs: If a company's IP is copied, the policy will fund an action to stop the infringer and therefore prevent financial and reputational harm.
Defence costs: If an insured company is sued for infringing a third party's rights, and the legal advice is that it does infringe, the policy will fund the cost of extracting the insured party from the litigation and pay any damages that are agreed to be paid. If the insured's legal advice is that it has a defence to the claim, the insurer will pay for the defence;
Trade Mark and Patent oppositions in the UK and EU: If a company's TM or patent application is opposed by a third party, the policy will fund the defence of that opposition;
Contractual indemnities: When a company licenses or sells its rights to a third party, that third party will often require a warranty that the IP does not infringe any other IP rights. The licensor/vendor will also give an indemnity in the event that allegation of infringement arises. Exposures under such indemnities can be significant, especially if the licensee is a larger entity but these polices cover those exposures so the licensor's risk is mitigated. Warranties and Indemnities are often a sticking point in license negotiations (with lawyers spending significant time negotiating their clients' positions), so insuring the risk saves time and money and helps to facilitates these types of arrangements.
For IP rich business looking to exploit their IP either themselves or via licensees, IP insurance provides reassurance that, should an expensive claim arise, its costs will be covered by the insurer. At a time where the number of IP claims is rising, it makes sound business sense putting cover in place to protect the value of these important assets.
If you'd like to obtain a quote for cover please complete the short form here, and we will get back to you within two working days or give us a call on 0203 633 0766.