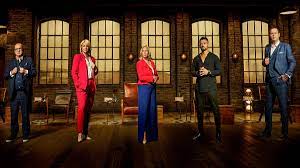 It's been a good week for two of our clients.
Pipe Snug's founders Alex Lever and Chris Burdett pitched their innovative piping solution to the Dragons on Dragons Den and came away with a joint offer from Deborah Meaden and Peter Jones. Of course, they were quizzed about their Intellectual Property and I am sure the Dragon's will be pleased to hear it's insured.
First Light Fusion had a major breakthrough in its efforts to crack nuclear fusion. First Light have created a unique technique called projectile fusion which is more energy efficient and cheaper than traditional approaches to the 'holy grail' of power production. You can learn more here:
https://www.dailymail.co.uk/sciencetech/article-10687117/Nuclear-fusion-achieved-new-technique-fuel-accelerated-156-586mph.html
Being one of the most innovative companies in the country First light has a significant IP portfolio which is insured through Safeguard iP.
We are super proud of both these companies and wish them every success over the coming year.
If you'd like to obtain a quote for patent insurance or trade mark insurance you can find our application form here